I think if we set a computer algorithm up to create a music video that somehow encapsulated a transition between the 70s disco culture and imagery and 80s pop music culture, it couldn't come up with a better mixture than this video.
Note that I am talking about purely the way it gets in a tons of 70isms and 80isms, with a lot of stuff coming off as a hybrid of the two. I am not reviewing the content of the video as entertainment or the music therein in any way at all. I'm just thinking, you know, as a cultural artifact, released in 1980, this hits the nail on the head in a way I wouldn't quite expect.
Yes, you would sort of expect a music video from 1980 to have some 70s stuff and some 80s stuff, but, remember, if you're a video producer at that time, you are probably still thinking either you're refining the 70s to be slightly better, or you're trying to get ahead of trends and doing your version of what you think will be hip in the 80s. You don't typically actually stick a foot in the 70s and another foot in the 80s exactly as the 80s would wind up actually going, because you, firstly, don't have actual knowledge of the future, and, secondly, if you were that confident in your vision of the 80s and that it would supplant the 70s, you'd just make an 80s video. The huge disco ball and stuff make it definitively not an 80s video in spirit (I guess coming out in 1980 technically would make it an 80s video regardless of what the content was. This post isn't going for literalness, though.
), but there are also a lot of elements to it that just weren't culturally relevant yet in the 70s that are heavily associated with how we now look back on the 80s, and a lot of mixtures of aesthetics.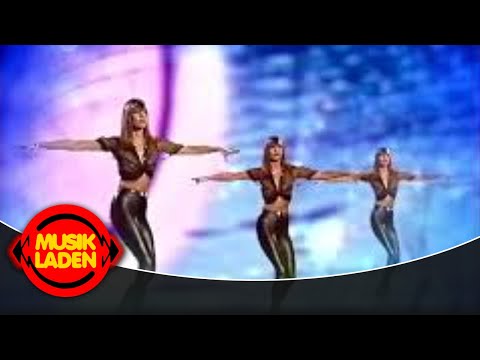 Like I said, if someone were charged with making a fake music video for a movie set in 1979 or 1980 encapsulating the transition from the end of the imagery and video associated disco groups like Abba to the imagery and video associated with new wave groups like, I don't know, the Bangles, you'd get this.
It's not the music fan in me that likes the video. It's my sort of amatuerish interest in our cultural history as deliniated by decade.
. I do like more 80s music than a lot of posters here, but this, though it has a nice hook, doesn't really do it for me (Maybe in part because it's more of a disco song and thus 70s in spirit. But I also like my 80s stuff to be a bit more towards the rock and roll side. Not necessarily in the sense of being louder, but in the sense of not being disco funk.
Off-topic
: YouTube sure has my number. After this, it auto-played "Cut From the Stars", "Leave It", "Changes", and "Yours is No Disgrace". Part of me just wanted to leave it playing to see how long it'd take before playing me a non-Yes song and, then, after it played the Arc of Life song (YouTube always plays me "You Make It Real" at some point if I let it keep going for more than a couple songs.
), how long before it'd take to play me something not associated with Yes at all.
I decided to listen to music from my own collection instead, though.