Here's a song that a band called Bodast was working up for a potential 1968 release (The band was signed to a label and had an album scheduled to be released, but said label went out of business right before that was to happen, and so it did not come to be. Someone later got the 1960s recordings together and put them out in 1981):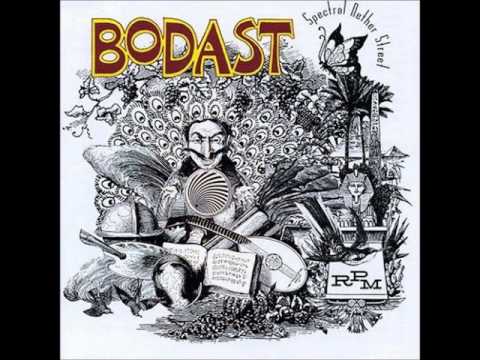 Does that tune sound familiar to anyone?
In addition to this "portion of a song from the Bodast album titled 'Nether Street' [that was] renamed 'Würm' and [...] re-used as part of the song 'Starship Trooper' from The Yes Album in 1971.", Steve Howe, who was in Bodast prior to joining Yes, "says fragments of songs he was working on for Bodast also turned up later in Yes's 'South Side of the Sky', 'Close to the Edge' and Asia's 'One Step Closer'" (Quotations from Wikipedia).
Of course, Steve Howe probably wrote them in the first place, they weren't getting heard (The album was cancelled, the band was gone, and their release a dozen years later was likely only enabled by their conditions to a very successful band, Yes), and the Yes and Asia versions are far better than what I've heard of the Bodast versions, so I'm not criticizing this in any way. I just thought it was interesting trivia.
Did anyone here have an opportunity to hear Bodast play live in the 60s? Anyone recognize any of the riffs when they heard
The Yes Album
,
Fragile
, or Asia's self-titled debut for the first time?
Hat tip to the guy on Reddit who posted a lot of this information over there earlier.