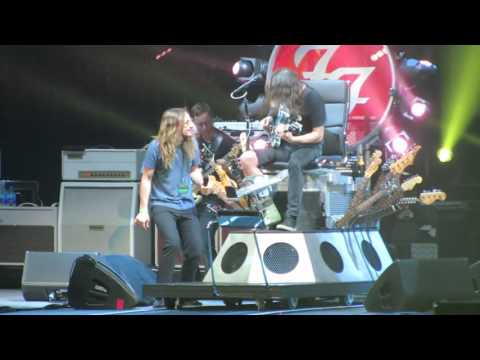 Keep in mind that's just recorded on someone's phone, and he and his backing band (The Foo Fighters) apparently only rehearsed it earlier the same day. So, there was no way it was going to be perfect, but I think it shows that he's probably capable of doing stuff that's harder than some of the music he's been tasked with singing on the Yes studio albums he's appeared on.
There have also been official live releases of Davison singing songs like "Machine Messiah" and "Tempus Fugit" that sound good, and I don't think fans who want future Yes albums to rock harder than the most recent ones are on the whole asking for anything heavier than the former song or more rock and roll than the latter song. Nobody is interested in prog metal Yes, just something that is as rock and roll as some of the rockingest songs in Yes' existing catalog.
JD has also done "Owner of a Lonely Heart" and "Rhythm of Love" on stage with Yes, albeit briefly. If I had to nitpick the versions of Owner he sang with Yes, it's that the idea of having three voices present and some of the sound effects from the 80s were not really there- which isn't his fault in either case.
That actually brings me to something else, which is that Yes could probably use a multi-instrumentalist as a younger sixth member (Ala Sherwood in the 90s) who could do some harmony vocals and guitar and other instruments here and there to fill out their live and studio sounds, and maybe he happens to have a bit more of a rock and roll style than some of the leads on the different instruments. One way to make up for a perception of lead vocals that can't carry a harder breed of rock song is to back then with several people or trade lines with someone considered more suited to that style of song (Though I am not saying Davison isn't suited to them).
Random bonus video of Jon Davison and John Lodge playing "Owner of a Lonely Heart" in 2019: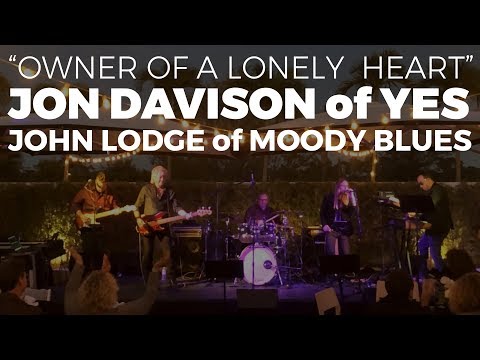 Yes (With Davison) performing "Rhythm of Love" in 2019: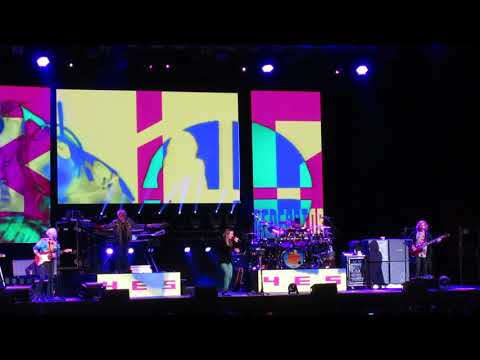 Sadly, this didn't stick around on setlists for long (Maybe a week) and is absent from that tour's love album.