Frankly, I'm a tad surprised that this album is actually considered part of their canon. It's basically a Steve Howe solo album, with a backing orchestra (or chamber orchestra), with Bill Bruford as a session guy, and a guest spot from Jon Anderson.

Even more embarrassing was Steve and Bill's guest appearance on The Regis and Kathy Lee Morning Show promoting the album as though they were Yes. They played a barely passable 3-man-band rendition of Roundabout, with Howe attempting to sing lead, although he seemed to frequently default to singing a backing vocal line instead. You've heard it, right? They didn't introduce the bass player (who did try to contribute some harmony vocals), but I'll assume it was Tim Harries, who played on the album, and was part of Bill Bruford's Earthworks at the time I think. I'm not surprised that Palmer wasn't on board to participate in this little promo appearance. But this little performance has very little to do with the actual album being promoted.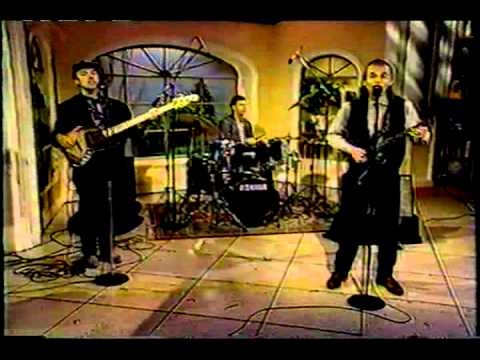 I bought the album when it was released, and felt as though I'd been scammed. No, this was a glorified Steve Howe vanity album project.

Now, I don't blame Howe for the concept, but this was his baby, and he tanked it. Ash said,,"It's far from perfect". Yes, quite far.

I much prefer the edgier arrangements on both T&aW and Magnification. Better production on those two as well. Symphonic Music Of . . . seemed rather . . . distant (like it was recorded from the room next door) . . . pretentious . . . money grab . . . an attempt to give the songs "Classical Music" cred, at which it failed.

My guess is that given the failure of Symphonic Music Of, they likely did NOT consider Dee Palmer on purpose when it came to the Magnification album. In fact, these arrangements distinctly do NOT sound like what I would have expected from Palmer, given the excellent work he did for 12 years (and fifteen albums) with Jethro Tull. My take is that as Howe was the primary force behind this album project, Palmer's arrangements were created under specific directions from Howe as to arrange in such a way that the orchestrations did not pull focus from the very great Steve Howe himself.

Even more surprising is that the "orchestra mixing and engineering" was credited to the also very famous Alan Parsons. To my ears this is the weakest link of the entire album.

Here's a review of the album on ALLMUSIC by Paul Collins:
With Alan Parsons in the booth and the London Philharmonic Orchestra backing your band, what could go wrong? A lot, as it turns out. This album was roundly panned upon its release, and time has not proven the critics wrong. The band and the orchestral arrangements take no chances, and that's precisely the problem: if you lived in a Roger Dean landscape, this would be the music playing in the elevators. There are a few bright spots in the passable renditions of "Mood for a Day" and "Heart of the Sunrise," and an interesting reworking of "Soon." But the rest of the album really is just appalling. It's too bad that these twee renditions of the hits has probably put Yes off such projects; if they'd only had the guts to take on a dissonant interpretation of something like "Tales From Topographic Oceans," they may have had something to show for it.
This ALLMUSIC review, to me, seems pretty "spot on". The album is unadventurous, muted, and sleepy. Face it, even 101 Strings albums have more 'edge'.

BUT YOU know, I don't actually HATE Symphonic Music of Yes. It's 'nice'. But it's more of a 'Symphonic Tribute' than an actual Yes album though. Great as background music. And it's almost always nice to hear covers of my favorite songs.